Electro Hydraulic Drum Brake
YWZ Series Electric Hydraulic Drum Brake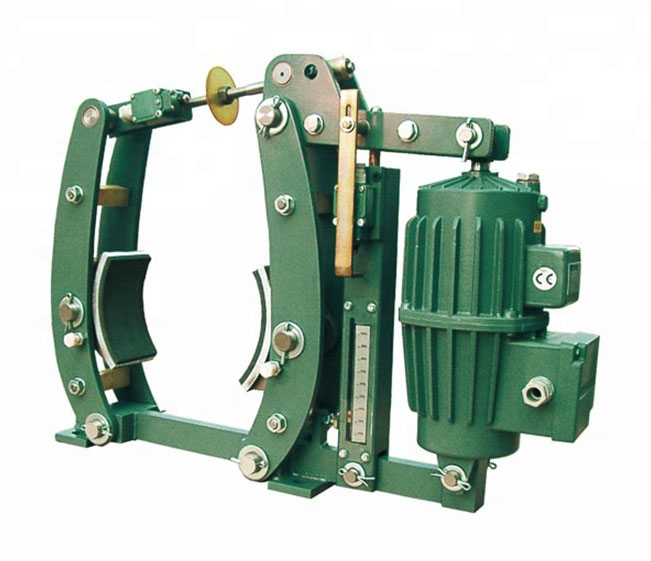 Overview
YWZ Series Electric Hydraulic Drum Brake is widely used for mechanical drive device deceleration or braking of lifting/hoisting, transportation, metallurgy, mining, ports, docks and other industries. This type electric brake make Ed series thruster imported from Germany as their driving units, which are featured with below:
Safe performance, brake smoothly.
2. Good action performance, and high protection class of shell.
3. Have a long service life.
4.The transmission of brake frame with features: efficient, sensitive and reliable. 5. It is more safe and easy to change brake lining.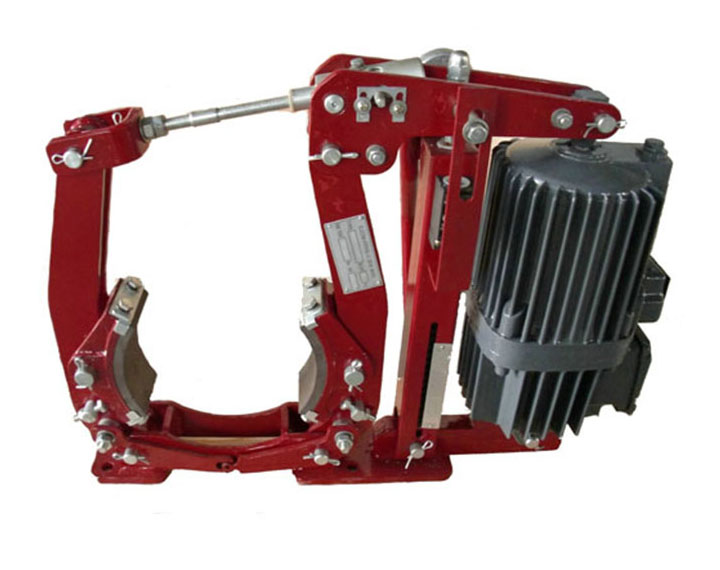 Conditions of Use(YWZ Series Electric Hydraulic Drum Brake)
1. Environment temperature:-20℃- +55℃
2.There shall be no flammable,corrosive and explosive gases in the working environment.
3.Air relative humidity of not more than 90%
4.The altitude of the use site is in line with GB755-2000
5. Power source : Three-phase AC 380v 50HZ.(Customized from 220v-480v, 50HZ/60HZ, 3Phase/Single Phase).
Shape dimension figure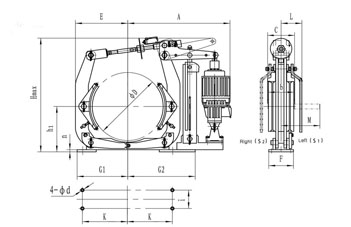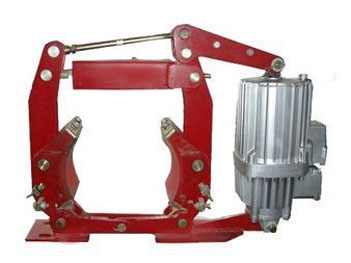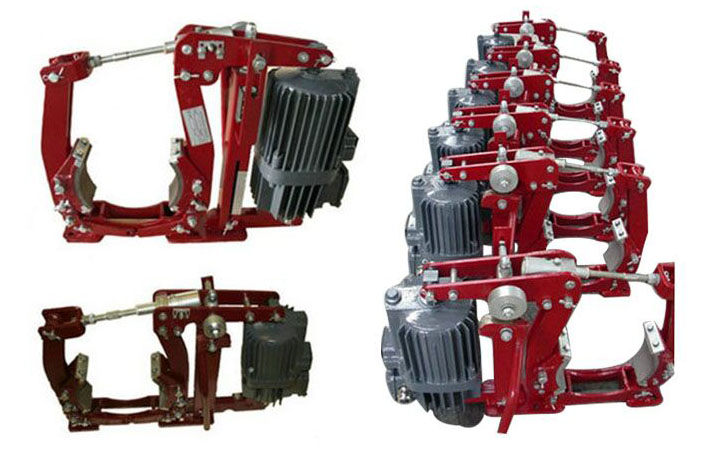 Design and Construction Rules
All the standards which are required for the Brake are the FEM standard, DIN standard and Chinese National standard.
Europe Main National Standards
-- 89/392/EEC standard (93/68/EEC)
-- 91/368/EEC standard
-- 73/23/CEE standard
-- "EMC" standard 89/336/EEC
-- EN 60204-1
-- EN 292 mechanical safety
-- ISO 2141
-- ISO 2766
International Standards
-- June 9, 1993 / Sept. 22, 1993 notice
-- July 29, 1992, 92-765, 92-766, 92-767 notice
-- DIN 5684
-- DIN 15400; DIN 15401
-- NFE 26-010
-- NFE 26-030
Technical Standards
-- FEM 9.511 Mechanical group
-- FEM 9.661 Components size and quality standard
-- FEM 9.671 booster quality standard/Motor quality standard.
-- FEM 9.681 Travel motor choice
-- FEM 9.682 Hoisting motor choice
-- FEM 9.755 Electric hoisting equipment
-- FEM 9.811 Electric crane standard
-- FEM 9.901 Hoisting components design reference
-- IEC 34-1 Traveling and allocation performance
-- IEC 34-5 Protection grade standard
-- IEC 947-5-1 Low voltage equipment
China Main National Standards
Design rules for brake/cranes GB/T 3811-2008
Safety rules for lifting appliances GB 6067-2010
Common brake/crane technical condition GB 7592-87