Girder Transport Vehicle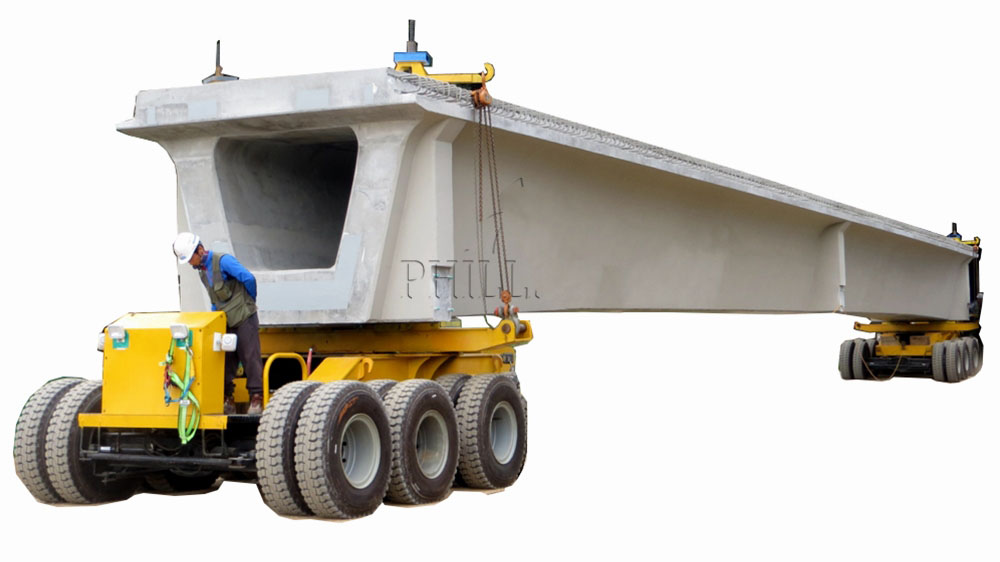 The beam carrier vehicle is a transportation mechanical system especially design for railway and bridge erection precast beam transport the precast girders. Its whole body with two independent operating vehicle (active vehicle and passive vehicle). The main vehicle is equipped with four-cylinder or six-cylinder diesel engines to provide driving power force for the whole vehicle through four-stage deceleration..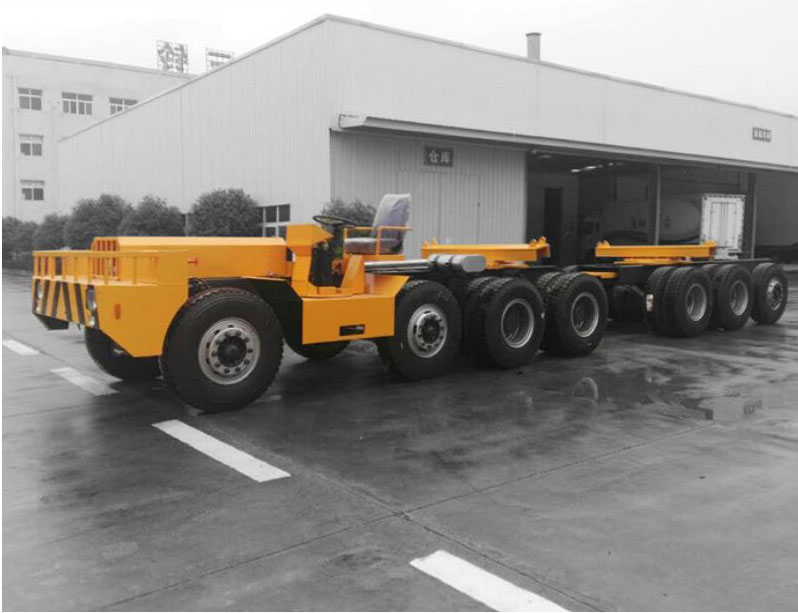 Function
The girder carrier driving system with wheel-side gear transmission or planetary gear transmission, hydraulic steering and air brakes functions are set. It with functions of both transporting girder and feeding girder to bridge erecting machine. It is mainly used for bridge erecting site and prefabricated girder yard.
Advantage
>>> Enclosed cockpit+ Anti-landslide device + Widening trolley
>>> Reinforced beam + Plate fixing rigging
>>> Compact body structure + convenient operation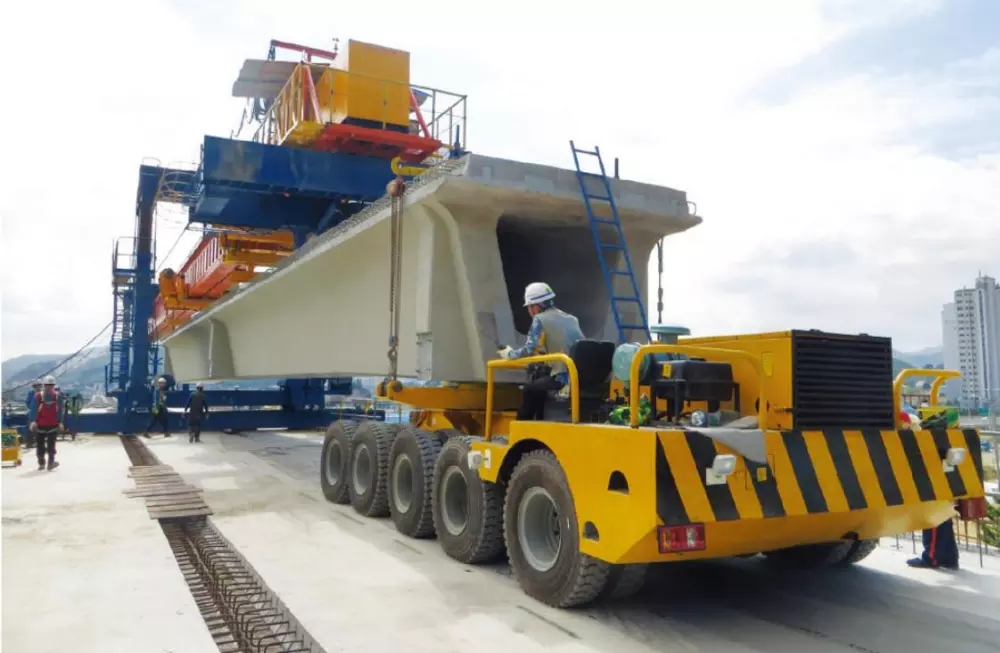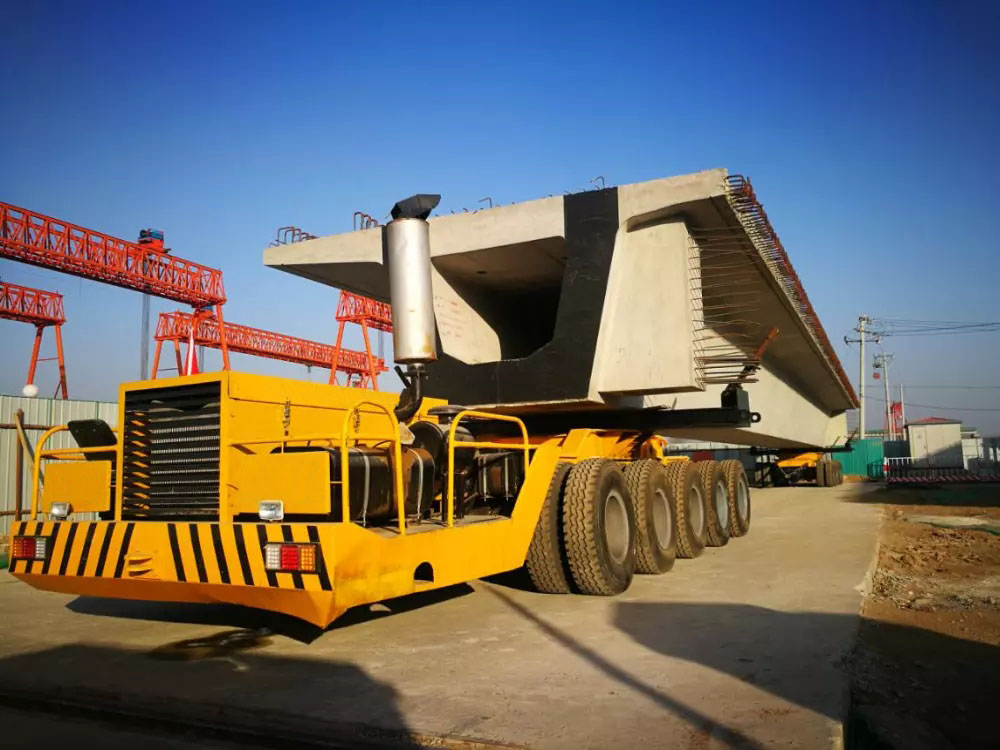 Design and Construction Rules
All the producing standards which are required for the cranes are FEM standard, DIN standard and Chinese National standard.
Europe Main National Standards
-- 89/392/EEC standard (93/68/EEC)
-- 91/368/EEC standard
-- 73/23/CEE standard
-- "EMC" standard 89/336/EEC
-- EN 60204-1
-- EN 292 mechanical safety
-- ISO 2141
-- ISO 2766
International Standards
-- June 9, 1993 / Sept. 22, 1993 notice
-- July 29, 1992, 92-765, 92-766, 92-767 notice
-- DIN 5684
-- DIN 15400; DIN 15401
-- NFE 26-010
-- NFE 26-030
China Main National Standards
Design rules for cranes GB/T 3811-2008
Safety rules for lifting appliances GB 6067-2010
Common crane technical condition GB 7592-87
Girder Transporting Vehicle for Bridge Beam