Portable Aluminum Gantry Crane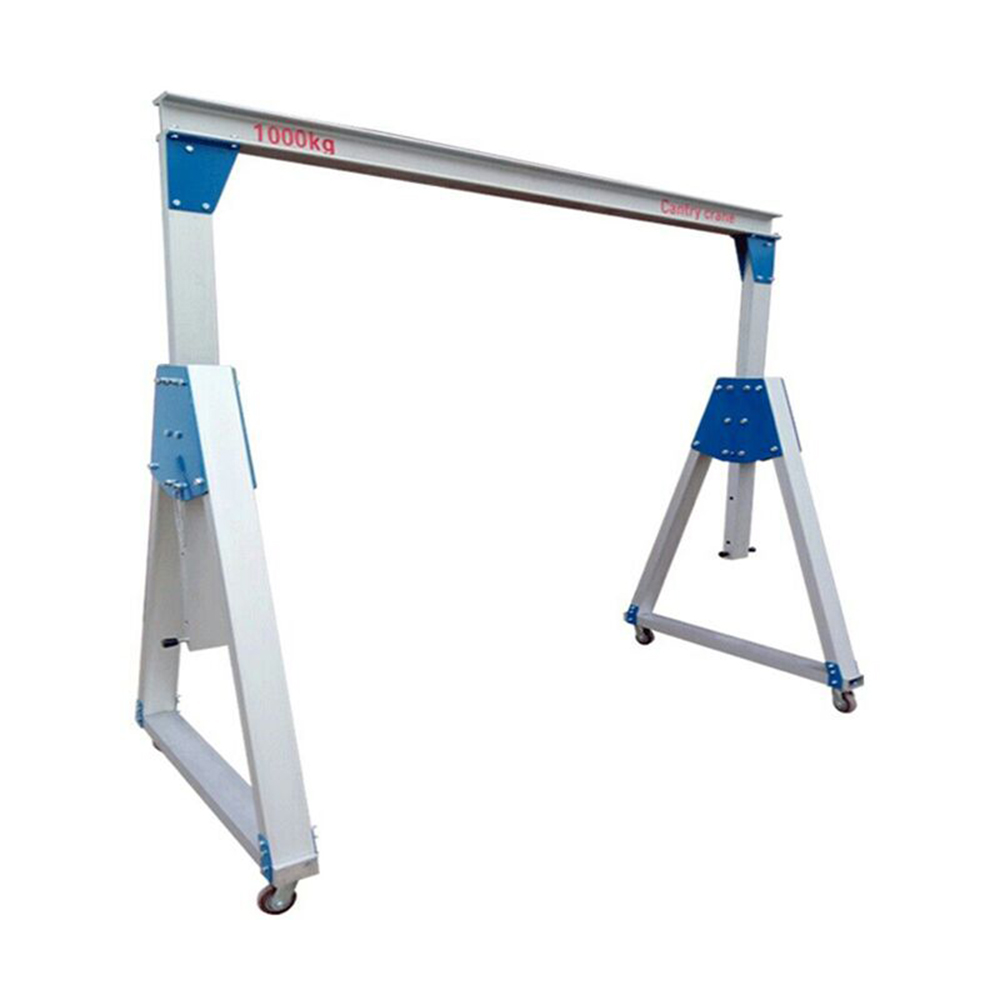 Portable aluminum gantry crane is special design for the light lifting weight from 100kg to 5000kg----super light deadweight (aluminum alloy material), very easy to install. And this type gantry crane its span and height can be adjustable. A special ultra-light & rapidly deployable gantry crane that provides a perfect lifting solution for goods.
It composed of a free-movement gantry over the ground (no rails) generally equipped with electric hoist. Portable aluminum gantry crane also allows configuring the manual push (PLE). It shows good flexibility in its movements since it can move in any direction due to its steerable wheels. However, it needs two operators to move it.
Light Weight Aluminum Gantry Crane can make any movements in concrete floor, this feature is different from the other features. And it can be widely used in factory, workshop, field, warehouse, small equipment installation site, objects and workplace handling requirement; And under condition that building is low they should not use castor wheels erection of traffic and other places; Also can be used for loading and unloading cargo at various locations, using mini portable aluminum gantry crane can get the good solution for lifting.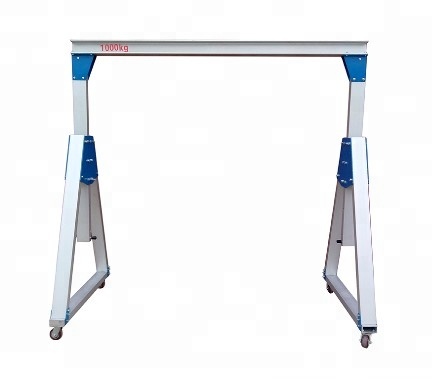 Feature
1. Load weight: 250-5000kg;
2. Crane span: 2 to 8 meters;
3. Reasonable structure and great performance;
4. Smoothly start and stop;
5. Reliable and safe travelling;
6. Quickly assembly;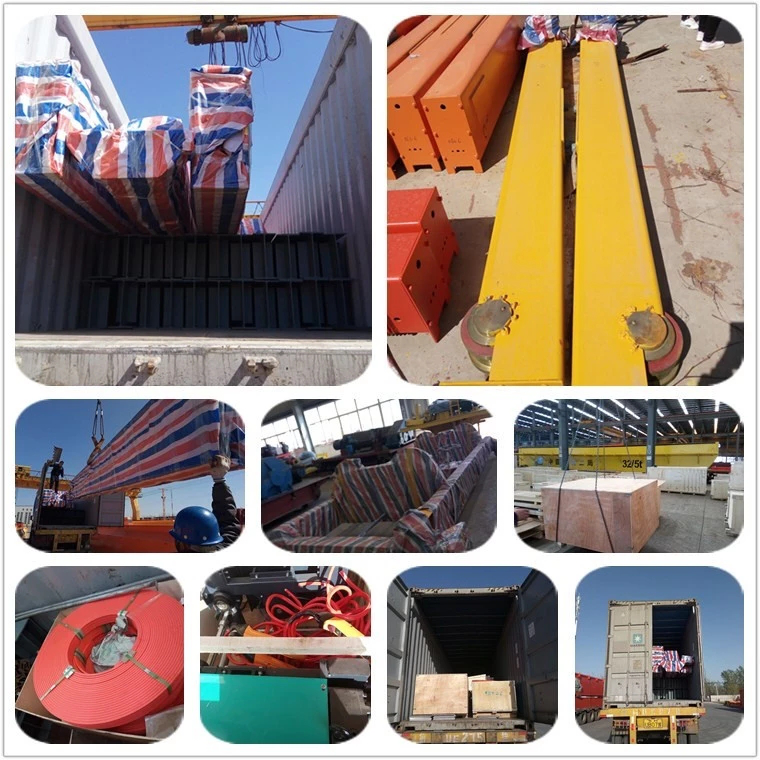 Design and Construction Rules
All the standards which are required for the cranes are the FEM standard, DIN standard and Chinese National standard.
Europe Main National Standards
-- 89/392/EEC standard (93/68/EEC)
-- 91/368/EEC standard
-- 73/23/CEE standard
-- "EMC" standard 89/336/EEC
-- EN 60204-1
-- EN 292 mechanical safety
-- ISO 2141
-- ISO 2766
International Standards
-- June 9, 1993 / Sept. 22, 1993 notice
-- July 29, 1992, 92-765, 92-766, 92-767 notice
-- DIN 5684
-- DIN 15400; DIN 15401
-- NFE 26-010
-- NFE 26-030
Technical Standards
-- FEM 9.511 Mechanical group
-- FEM 9.661 Hoisting and traveling components size and quality standard
-- FEM 9.671 Wire rope quality standard/Chains quality standard.
-- FEM 9.681 Travel motor choice
-- FEM 9.682 Hoisting motor choice
-- FEM 9.755 Electric hoisting equipment
-- FEM 9.811 Electric crane standard
-- FEM 9.901 Hoisting components design reference
-- IEC 34-1 Traveling and allocation performance
-- IEC 34-5 Protection grade standard
-- IEC 947-5-1 Low voltage equipment
China Main National Standards
Design rules for cranes GB/T 3811-2008
Safety rules for lifting appliances GB 6067-2010
Common crane technical condition GB 7592-87
Crane-Portable Aluminum Gantry Crane