European Style End Carriages Beam

This is Europe style end carriage with ABM brand geared motor, equipped for single girder electric bridge overhead traveling bridge crane(EOT Crane).
This Europe end carriage made of rectangular steel-pipe or steel plate by welding tech process, each finished end carriage get 1-time positioning process on numeral control machinery in order to ensure the dimension accuracy and fit tolerance. Each end carriage is equipped with wheels of double-wheel rim, buffer and anti-derailing protection device. Material use Q235B, or Q345B.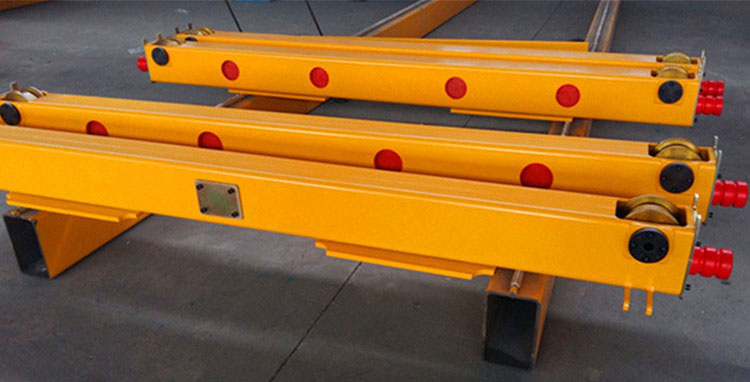 Main material of end carriage and cushion motor drive both use hot rolled channel steel, plus the bridge tooth bilateral wheels drive, the structure is compact and portable, the space utilization is high, the running travelling rate is high, the noise is low, is widely equipped with overhead cranes.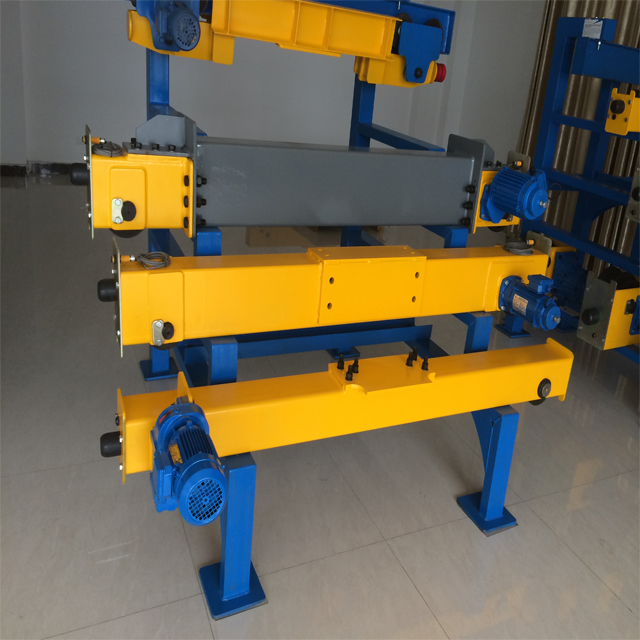 End carriage/End beam is a part of girder cranes, it includes two types: single girder and double girder. It contains: 2 electric motor, 2 gearbox, 2 buffer, 4 wheels.